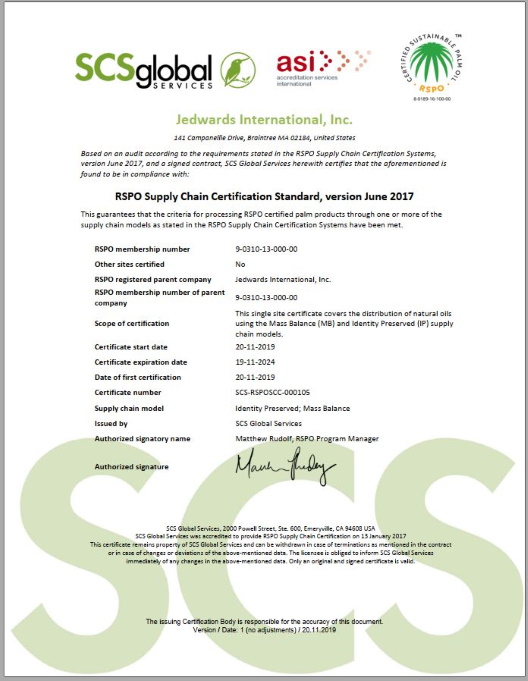 RSPO Certification
is a global standard that assures the end-consumer that sustainable palm oil production is in place and upheld throughout the supply chain, protecting the environment and surrounding natural habitats.
Palm oil producers must adhere to standards set and verified by accredited Certifying Agencies that audit and enforce strict guidelines to prevent the overselling or mixing of non-sustainable palm oil products.
There are four levels of RSPO Certification: Identity Preserved (IP), Segregated (SG), Mass Balance (MB), and lastly, Book & Claim.
Jedwards is a proud supplier of RSPO Certified palm oil products and is committed to the support and growth of these esteemed sustainable producers.