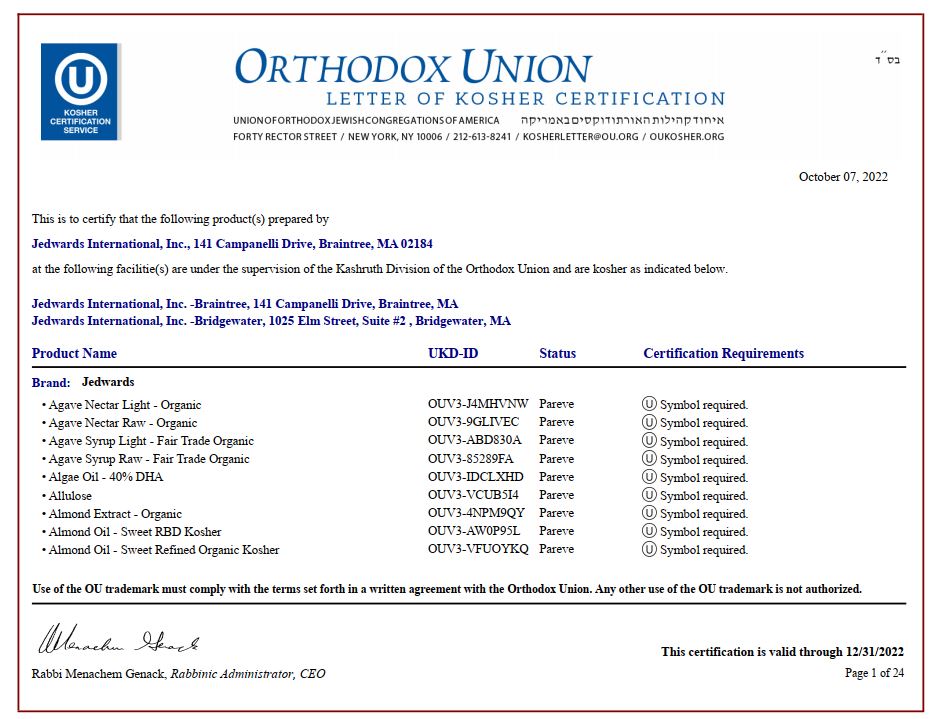 Kosher Certification
requires an in-depth assessment of food ingredients including their production and preparation process which must meet dietary law set and followed by the Jewish religion. Kosher is a Hebrew word meaning fit, proper, or correct, with Kosher labeled foods generally being divided into three main categories – Meat, Dairy, and Pareve.
This certification requires the stamp of approval of a rabbinic Agency which verifies there are no traces of non-kosher substances.
Jedwards carries Kosher Certification under the supervision of the Kashruth Division of the Orthodox Union.