Fair Trade USA Certificate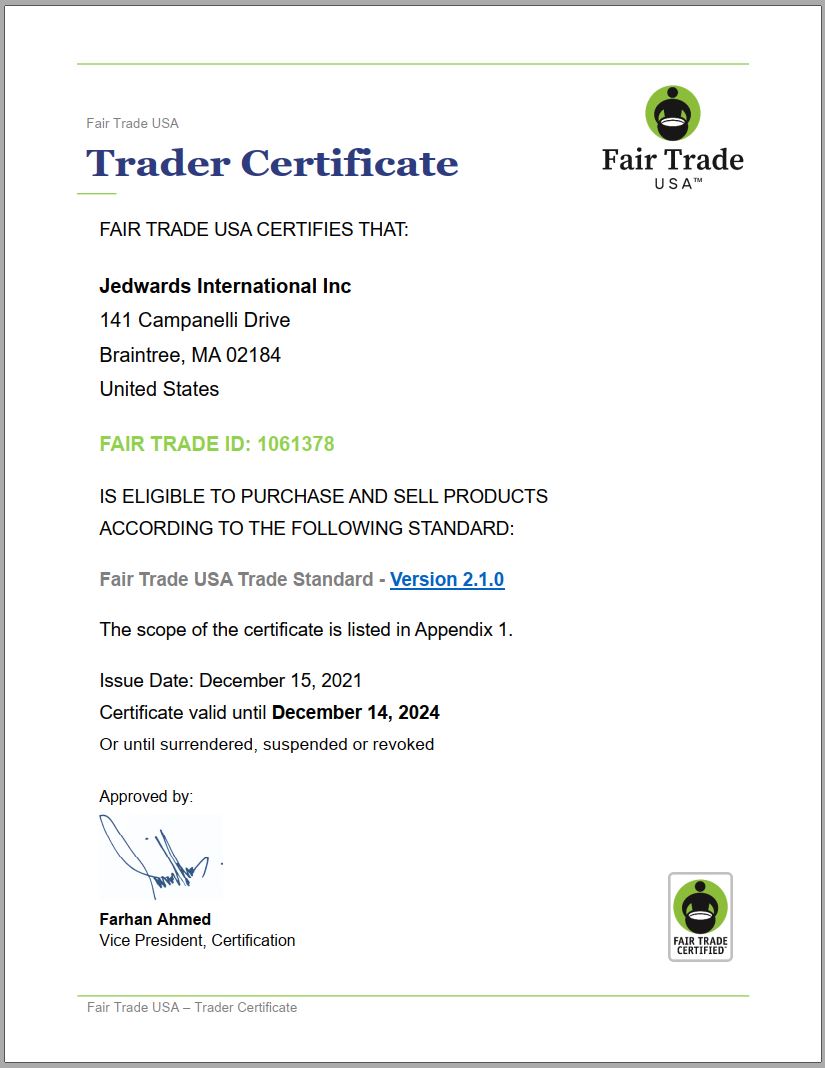 Fair Trade USA
is a nonprofit organization dedicated to sustainable farming practices to improve the lives of workers, surrounding communities, and products delivered to the end-consumer, and therefore contributing to an overall balanced and viable environment.
This global movement involves an extensive network of producers and companies alike dedicated to preserving our planet and actively supporting responsible practices throughout every stage of the supply chain.
Jedwards proudly offers a number of Fair Trade USA certified ingredients to actively promote and support continued growth of this mission.